Welcome to Telli Marin! Sign in | Create a login

Mystical Landscapes - Design & Construct
Design and Build - 19 years of excellent service & guarantees
Address:
19 Maybeck Street
Novato, CA 94949
Phone:
415-455-9161
Nineteen years ago I started Mystical Landscapes with a commitment to be the kind of company people desired to design and build both beautiful and functional gardens that reflect their individual values. I have never wavered from this pledge. My clients are totally satisfied with my work and many are now my friends.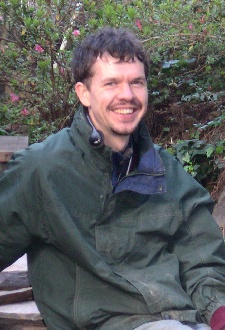 My Pledge of Satisfaction and Service:
1) You will receive fixed prices up-front for every area of work to be done with NO hidden costs.
2) You will receive my full attention until your job is complete to your satisfaction.
3) Your job will be done by the date stated in our contract.
4) I will participate in the installation every day to insure the garden accurately reflects your original vision.
5) Your design will reflect your personal values, budget and priorities. I will begin our design process by asking you a number of critical questions to insure that I understand what is important to YOU. Most of the common landscape mistakes that get made are a direct result of NOT asking these key questions.
Please click on the following link to go to my website at mysticallandscapes.com for videos and more information.
---
"My husband and I really enjoyed working with Dane. He was very easy to work with, patient, and thorough." Bill and Eileen Harper
---
A lawn and terraced playground was a welcome replacement
to a formerly steep slope with ivy.
The above garden and landscape renovation was for a local architect. The goal was to transform an existing, fairly steep ivy covered slope with some large buried stumps into an attractive and spacious play area her two young children.
We terraced the slope to create a small lawn area for a swing set. In the process we relocated the gas line to the house into a deeper trench. So the whole grass area was not taken up by the play tower, we incorporated it into the bed area, along with a small path that ran along the top of the wall.
After working out a price for a custom playset, we determined that it would be less money to purchase a play structure kit, which the client and her partner purchased and erected themselves.
---
"Your attention to our need for a budget while still incorporating your design expertise was a challenge you met masterfully! We are very pleased with the outcome." C. and J. Sienkiewicz
---
Transforming an area of tired lawn
into this drought-tolerant stone patio, stair and bench was a lot of fun.
---
"Your good humor and creative solutions to my unfocused ideas made the project work far beyond my hopes." D. Shattuck
---
It gave me great pleasure to transform this dingy and cramped entrance...
Into a welcoming and functional finish to a fine home.
---
"It is pure joy to wander the paths, sit at the resting areas and know that our garden is a quiet place of beauty for our family." J. and M. Hoover
---
In this project two things are unique: I constructed a the glass-block wind-break with a custom BBQ and fireplace combination with built in gas and automatic ignition. The stone matches the home's interior stone fireplace.
"A great garden begins with a good design."
Dane E. Colby

Call now for a free on-site consultation!
(415) 455 9161
Check out all the services I offer listed on the left of my TelliPage.