Welcome to Telli Marin! Sign in | Create a login

Macro Photography Camp
Venue:
The Image Flow
401 Miller Ave
Mill Valley, CA 94941
Phone:
415-388-3569
Dates:
Jun 29th, 2020 – Jun 30th, 2020
Times:
Monday - Thursday
June 29 - July 2, 2020
1-4PM
Cost:
$275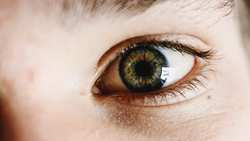 A macro photography class designed especially for kids ages 11–14 where creating extreme close-up photographs means challenging your creativity and having tons of fun!
with Constance Chu
Is your kid obsessed with taking close up photos? Maybe he or she has created fun imagery of the bubbles in a soda or the hair-like bristles on a caterpillar. Then this is the macro photography class you've been looking for!
Taught by The Image Flow's Constance Chu, this four-day macro photography camp is designed for young photographers, ages 11–14, who love to take close up photographs of just about anything!
In this summer photography camp, your child will gain basic photographic knowledge while creating amazing photographs. We'll explore everything from plants, insects, human features, and more—all from an extremely close up point of view. Inside the classroom and out, kids will practice manual camera operation to explore the macro effect while keeping a close eye on the technical qualities of an image such as contrast, saturation, and grain.
Each day in this macro photography class will consist of either a group photo walk or a staged photoshoot in the studio. These experiences will develop and hone their artistic eye—looking for the light, shadows, shapes, and more. Kids will receive fun assignments such as creating photographic subject matter with ice or manipulating light to observe the effects on their subject matter.
Post-processing is as important as shooting: Students will learn about the myriad of ways Lightroom can be used to process their images to perfection. The best part—the workshop will conclude with selecting an image created during class, which will be printed and taken home!
Don't have a macro lens? No worries! We can provide you with information about local photography equipment rental companies.