Welcome to Telli Marin! Sign in | Create a login

Felix Kellaway — Branching Out
Venue:
Old St. Hilary's Landmark
201 Esperanza St.
Tiburon, CA 94920
Phone:
415-435-1853
Dates:
Oct 28th, 2017 – Nov 19th, 2017
Times:
2 p.m.
Cost:
$20 general admission, $15 for youth & seniors
Add $5 at the door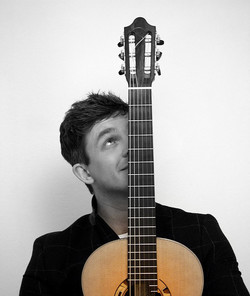 Felix Kellaway – Classical Guitar
Branching Out - A benefit concert for Landmarks and Tiburon-Belvedere Rotary Club
Old St. Hilary's Landmark, 201 Esperanza, Tiburon
British classical guitarist Felix Callaway will combine British, Irish, German and Spanish sounds in a visit to Old St. Hilary's Landmark in Tiburon as part of his North American tour. His goal is to bring people together through music and encourage them to branch out culturally. The concert is a benefit for the Belvedere-Tiburon Landmarks Society and the Rotary Club of Tiburon-Belvedere. Rotary's proceeds will go to Wine Country Wildfire Relief.
Tickets are available at
www.brownpapertickets.com/event/3116831
, the Landmarks Society Office at the Boardwalk in Tiburon, or at Rotary meetings.
To reach Old St. Hilary's, please park at the Boardwalk Shopping Center, 1550 Tiburon Blvd., Tiburon, and catch the shuttle in front of Rustic Bakery. Parking is not available at Old St. Hilary's.
See more information at
www.landmarkssociety.com
and
www.telli.com/rotary.